Yoga for ALL.
April 19, 2021 @ 6:00 pm

-

6:45 pm
Join our donation based yoga class on Mondays! Yoga for ALL!
This class is designed for beginners, or anyone looking to refresh their understanding of yoga fundamentals. We will explore safe and personalized alignment in foundational yoga poses, offer specific exercises designed to enhance the mind-body connection, and share techniques that illuminate the relationship of breath to health and vitality. This class is for everyone wether it is first time for you or you have experienced.
– THINGS TO KNOW –
*Please be aware we will have a temperature check at registration along with covid waiver.
*Class size limited, First come first serve via RSVP
*Please bring a water vessel for the water fountain.
*Hand sanitizing stations are available.
* Casual comfortable clothes are recommended for the classes.
* Yoga mats are available to rent.
Location : Our address is 184 N king Street #201
To enter the building on street level, scroll in the directory until you find SAKURA LOFT. Then dial us and we will buzz you in the door. Just push the door in when you hear a soft click. Head up the stairs and turn to your right and you'll find us!
Parking:
Nearest Municipal lot available. link is here, https://bit.ly/3jVTZTg
or parking lot address is here 1016 Maunakea St, Honolulu, HI 96817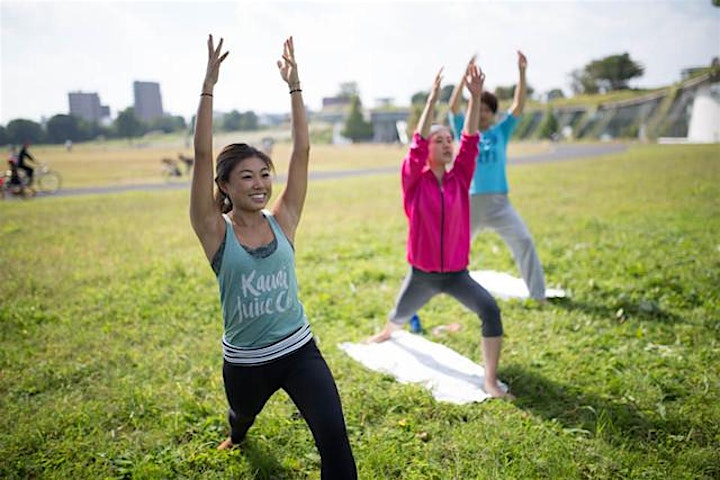 About instructor : Mayu Kawasaki
Mayu's yoga journey started in 2006 when she was searching a balance in her life. She felt in love yoga because she finally can breathe fully from her asthma that suffered since infancy and find inner peace.
Ever since, Yoga became her lifeline and lifestyle. Yoga is so much more than a physical exercise to her. She found ability to grow and the expression of her internal strength through yoga practice.
Mayu loves to share with others her experience, herself—rejuvenated, and her passion for yoga practice. Through self-discovery, her practice emphasizes the combination of breathing, correcting alignment, and yoga philosophy. She offers a harmonizing and balancing Vinyasa where we can breathe together, find our inner happiness, and be present in the moment. She will guide you to access your better health, joy, and to live more fully.
Mayu is also specialized Sound Healing, Ayurveda and Intuitive Reading.