Dance as Worship: Embodying the God/Goddess Within
May 25, 2021 @ 5:00 pm

-

6:30 pm
Calling all somatic storytellers, pleasure activists & seekers of mystic movements.
This is a sacred invitation to dance your way to divinity with Ren and the collective as we learn to breathe, stretch and embody our highest selves through movement medicine.
This class offering is intended to be a safe container for anyone who is being called to bridge the worlds of dance and spirituality; through the modalities of spell work, breathwork, movement & meditation.
Stylistically we will be exploring & embodying the energetics of the great warrior goddess, Durga! Through interdisciplinary movements, from burlesque to contemporary & hiphop.
Durga is the epitome of strength, the nurturer, caregiver, protector, and at times, also the destroyer when necessary. She reminds us that the divine feminine isn't inherently this meek and subservient archetype that indeed our determination, passion and strength is also inherently "feminine" as well. We are unstoppable, fierce and powerful creators of our own reality ????????
This movement workshop consists of 4 parts:
Breath:
We begin our journey with the breath of fire/activating our passion and creativity from within.
Stretch:
Expand, release tension & find your way home to your body and the present moment through the modalities of yogic postures.
Flow:
Explore movement activities that expand the mind/body connection, as well as activate creative imagination through the lens of your inner child.
Embody:
Learn channeled choreography inspired by the fierce energy of goddess Durga, whom we will be embodying and showing reverence to through dance as a form of worship, while honoring the divine within.
– THINGS TO KNOW –
*Please be aware we will have a temperature check at registration.
*Class size limited, First come first serve via RSVP
*Please bring a water vessel for the water fountain.
*Hand sanitizing stations are available.
* Casual comfortable clothes are recommended for the classes.
Location : 184 N king Street #201
To enter the building on street level, scroll in the directory until you find "SAKURA ARTS". Then dial us and we will buzz you in the door. Just push the door in when you hear a soft click. Head up the stairs and turn to your right and you'll find us!
Parking option :
https://bit.ly/3jVTZTg
parking lot address is here 1016 Maunakea St, Honolulu, HI 96817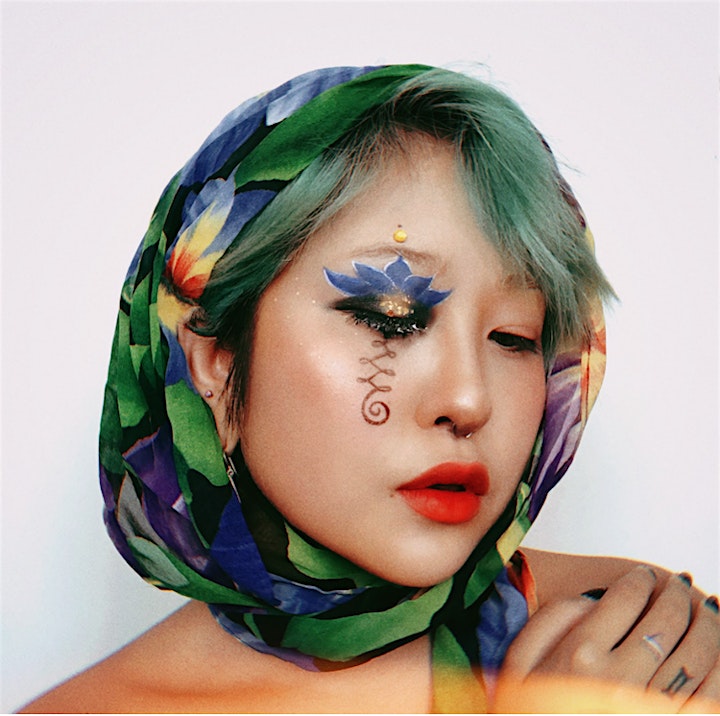 Ren is an interdisciplinary movement artist/educator with a diverse background in somatic healing, ranging from holotropic breathwork to reiki. They've studied holistic dance therapy at the Evergreen State College & continues to integrate healing movement into their daily practice through the modalities of yoga & flow arts. Their movements are informed by the philosophies of neuroscience/psychology and ancient esoteric knowledge.